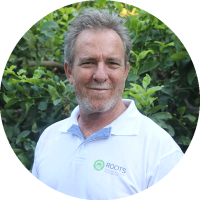 Mr. Wachtel is a co-founder and Executive officer of Roots. Mr. Wachtel is the inventor of ROOTS' core technologies: irrigation by condensation (NASA Tech Brief magazine – Technologies of the Month) and root zone heating and cooling.
He has published 25 articles on water issues and he is a frequent lecturer on Agritech, Middle East water issues, and sustainability. He is a former assistant army attaché to the Israeli Embassy in Washington DC, and has lectured at the UN Conflict Resolution Conference. Mr. Wachtel holds an MA in Management and Marketing from the University of Maryland.
Mr Wachtel co-founded two ASX listed medical cannabis companies: MMJ Phytotech Limited and Creso Pharma Limited, where he is currently Executive director. The Directors do not consider that Mr. Wachtel's other directorship will affect his ability to act as an Executive Director of the Company.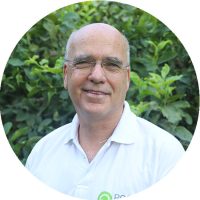 Dr. Devir is a co-founder and business development executive director of Roots. He also co-founded Sailcrop, an abiotic stress seed treatment technology, as well as Rimonim, an Agritech fund.
Dr. Devir was the former Chief Executive Officer of NGT, a technology incubator whose portfolio company Flourinex was acquired by Colgate for US$100 million. He was also the Chief Scientific Officer of AFIMILK dairy management systems, and he has lectured at the Hebrew University, Israel in the Faculty of Agriculture.
Dr. Devir's achievements have been acknowledged by the "Man of the Year" award from Israeli TV Channel 2, and by the daily Israeli newspaper Yediot Acharonot for his Unique Social Contribution.
Dr. Devir holds a PhD in Agriculture and Environmental Sciences from Waginingen University, the Netherlands, as well as a BSc and MSc from the Technion-Israel Institute of Technology.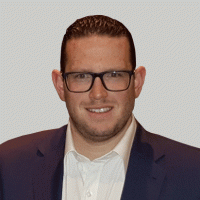 Mr. Blumenthal has 10 years' experience in investment banking and corporate finance. He has deep exposure to Australian and international markets, having provided capital raising and financing solutions to an extensive number of unlisted and listed companies.
Mr Blumenthal has played a lead role in advising and supporting multiple organisations across a broad spectrum of industries. Using his experience and extensive network of international contacts to provide corporate advisory and capital markets input, he has successfully brought to market several companies and is actively involved in mining, cyber security, agricultural technology, medicinal cannabis, pharmaceutical and information technology sectors.
Mr Blumenthal holds a Bachelor of Commerce, a Masters of International Relations and a Masters of Business Administration. Mr Blumenthal will not be an independent director.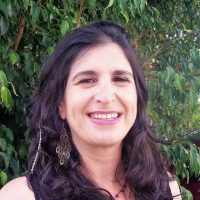 Dafna Shalev-Flamm is a certified public accountant in Israel since 1994. She is currently a chief financial officer of Destiny group, which owns a subsidiary of Giron Development and building Ltd, A publicly traded company specializing in real estate.
Between the years 2009-2018, Dafna was a director of MTI computers and software services Ltd and a director of Plasson industries Ltd She has served on the boards of directors of Poliram since 2004-2010 and 2013-2016 and started her career in the accounting department of Africa Israel Investments Ltd. and in the tax department of the accounting firm Ernst &Young.
Ms. Shalev Flamm holds a BA degree in accounting & finance and an MA in Business Administration from Ben- Gurion University.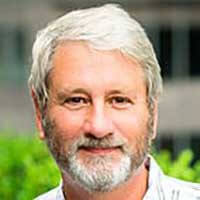 Mr. Smith is a Melbourne-based, world-renowned agriculture and horticulture expert, consultant and lecturer.
Mr. Smith is a Certified Practicing Agriculturist (CPAG), from the Australian Institute Agricultural Science and Technology. Graeme Smith Consulting has (beginning with Hydroponic Designs Pty Ltd), delivered over 40 protected cropping projects around Australia since 1995. These projects have largely delivered modern greenhouse food production systems ranging from 400m2 to 50,000m2 in poly tunnels through to modern glasshouses. Most of Mr. Smith's food production projects involved full return on system design, costings, project management, as well as commissioning and ongoing crop advisory services.
Mr. Smith is a former Chairman of 'Protected Cropping Working and Advisory Group' for Horticulture Australia Ltd. (HAL) and AusVeg Inc. He was the former Chair of UWS Industry Consultative Committee and oversaw the $3.3 million partnership with HIA, which delivered an R&D and training glasshouse to the Hawkesbury, NSW campus.
During 2015-2016 he was a Partner in the iFarmGROUP, which developed leafy green production systems fully automated from seed to truck. In 2015, Mr. Smith was the honoured congress guest speaker at the Greenhouse Growers Conference in Toluca, Mexico. That year he joined as an Equity Partner and Greenhouse Horticultural Technical Advisor for Nectar Farms with plans for 40 hectares of climate resilient glasshouses at Stawell, Victoria.