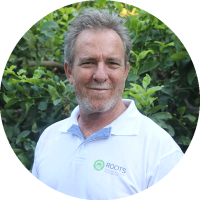 Mr. Wachtel is a co-founder and Executive officer of Roots. Mr. Wachtel is the inventor of ROOTS' core technologies: irrigation by condensation (NASA Tech Brief magazine – Technologies of the Month) and root zone heating and cooling. He has published 25 articles on water issues and he is a frequent lecturer on Agritech, Middle East water issues, and sustainability. He is a former assistant army attaché to the Israeli Embassy in Washington DC, and has lectured at the UN Conflict Resolution Conference. Mr. Wachtel holds an MA in Management and Marketing from the University of Maryland. Mr Wachtel co-founded two ASX listed medical cannabis companies: MMJ Phytotech Limited and Creso Pharma Limited, where he is currently Executive director. The Directors do not consider that Mr. Wachtel's other directorship will affect his ability to act as an Executive Director of the Company.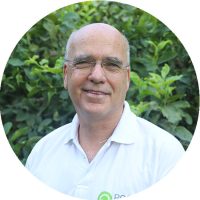 Dr. Devir is a co-founder and business development executive director of Roots. He also co-founded Sailcrop, an abiotic stress seed treatment technology, as well as Rimonim, an Agritech fund.
Dr. Devir was the former Chief Executive Officer of NGT, a technology incubator whose portfolio company Flourinex was acquired by Colgate for US$100 million. He was also the Chief Scientific Officer of AFIMILK dairy management systems, and he has lectured at the Hebrew University, Israel in the Faculty of Agriculture.
Dr. Devir's achievements have been acknowledged by the "Man of the Year" award from Israeli TV Channel 2, and by the daily Israeli newspaper Yediot Acharonot for his Unique Social Contribution.
Dr. Devir holds a PhD in Agriculture and Environmental Sciences from Waginingen University, the Netherlands, as well as a BSc and MSc from the Technion-Israel Institute of Technology.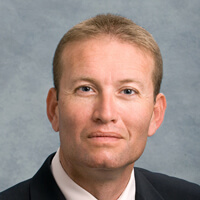 Vast CFO experience for public and private companies. Served as the CFO of Pfizer Israel, Merck-Serono and InterPharm.
Extensive experience in HighTech. Expert in financial management, business strategy, process improvement, and supply chain .
Accompanies fast-growing companies from early stage to the highly regulated arena of public companies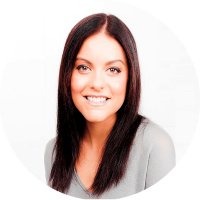 Miss Smith is an employee of Mirador Corporate, where she specialises in corporate advisory, company secretarial and financial management services.
Sarah has over 6 years' experience in the provision of company secretarial and financial management services for ASX listed companies, capital raisings and IPOs, due diligence reviews and ASX and ASIC compliance.
Sarah is a Chartered Accountant, and has acted as the Company Secretary of a number of ASX listed companies. Sarah started her career in the Perth office of RSM Bird Cameron where she spent several years in their accounting and business services division.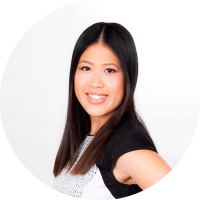 Financial Accountant/Corporate
 Miss Soong is a Chartered Accountant with over 6 years of financial reporting, accounting and auditing experience.
Kelly joined Mirador Corporate in September 2016 as a financial accountant, responsible for yearly and half-yearly reporting requirements, quarterly reporting, BAS lodgements and bookkeeping.
Prior to joining Mirador, Kelly spent 4 years working for BDO Perth in their audit and advisory division.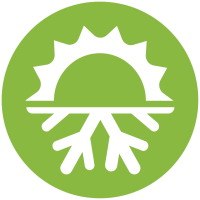 Managing Director of the Agrotechnology and Food Sciences Group, Wageningen University and Research Centre, Netherlands.
A professor of plant Metabolomics, Professor Bino is an expert in plant physiology, biochemistry, and cell biology. Professor Bino is active in international research programs and serves on several advisory boards. Wageningen University Research (WUR) is ranked number 1* in the world in the field of Agriculture and Forestry. * www.topuniversities.com/university-rankings/university-subject-rankings/2016/agriculture-forestry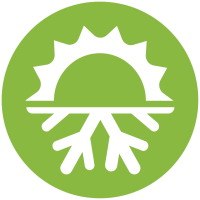 Professor Haim Rabinowitch
Former Rector and former Dean of the Robert H. Smith Faculty of Agriculture, Food and Environment of the Hebrew University of Jerusalem.
Expert in plant physiology and genetics, Professor Rabinowitch has special interests and achievements in florogenesis, hybrid seed production in onions and garlic, and extending the shelf life of produce. The Times of Israel reported that Professor Rabinowitch, along with Professor Nachum Kedar, is credited with, "basically inventing the cherry tomato". The Hebrew University of Jerusalem is Israel's premier academic and research institution. Producing a third of Israel's civilian research, it is ranked 12th in the world in biotechnology patent filings and commercial development.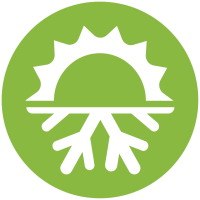 Professor Emeritus of Plant Nutrition and former Professor of Plant Nutrition (field crops) at Hebrew University of Jerusalem, Israel.
Specialising in research in phosphorus reactions in soils and plants, uptake by plants, adsorption in soils and clays, Professor Kafkafi was previously head of Agricultural Research Organization (ARO) Institute of Soil, Water and Environmental Sciences, Bet Dagan, Israel. He is the author of Plant Roots: The Hidden Half, a land mark book about the role and physiology of roots in agriculture and developments that have transformed biology. It is seen as a fundamental source of information for root scientists and has been reprinted several times.